WINTER ACTIVITY PACKAGE INCL. SKI PASS
Sorry ...
... but this offer is currently not bookable.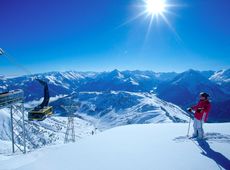 07.01.2018 -11.02.2018
18.02.2018 -08.04.2018

from

 price per person
Ski days for keen sports people – and mountains that are there to be conquered.
The STOCK resort as a sports hotel is a top destination for anyone who wants more: more fun, more sport and more of that STOCK feeling, the most dynamic feeling of joie de vivre in the Alps. Our personal trainer and ski guides are waiting for you! Feel active!

7  nights with:
6-day ski pass for all of the Zillertal
1 session with a personal trainer (25 mins) with our health trainers
1 Sports massage (25 mins)
1 alkaline bath (25 mins)
Always included:
Stock's luxury board
 and all services in the STOCK Feeling worlds.
(Treatments cannot be changed. Not bookable between 22.12.2017-07.01.2018/11.02.-18.02.2018)
The services included in the package are not exchangeable and there is no cash alternative!Prices given apply to an optimal occupancy of 2 adults in a double room.Treatments in our beauty department can be booked daily between 8:30 a.m. and 2 p.m.Extension of stay also possible.
Send us an enquiry or call our booking holine: +43 (0) 5285 6775-410.