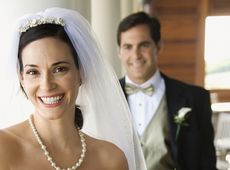 3

nights

from € 865,50

 price per person
Enjoy the loveliest time of your life and that loveliest feeling of joie de vivre in the Alps.
Picture perfect days! When that big day arrives, making your heart race and yielding tears of joy, that is the STOCK feeling.
Discover the STOCK resort as a location and as a honeymoon hideaway and our STOCK wedding package as the perfect gift for the most important 'I do' of your life.

3 NIGHTS INCL.
Celebratory decorated table in the restaurant in the evening
A bottle of Mount Stock prosecco & chocolate fruits in your room upon arrival
Romantic bath – a rendezvous of togetherness – incl. beneficial & relaxing back massage (25 mins/adult)
Always included:
Stock's luxury board
 and all services in the STOCK Feeling worlds
Treatment available daily between 8.30 a.m. – 2.00 p.m. in the Stock Diamond Spa. Cannot be exchanged or redeemed in cash! Cannot be booked in the period between 22.12.2017-07.01.2018/11.02.-18.02.2018)
The services included in the package are not exchangeable and there is no cash alternative!Prices given apply to an optimal occupancy of 2 adults in a double room.Treatments in our beauty department can be booked daily between 8:30 a.m. and 2 p.m.Extension of stay also possible.
Send us an enquiry or call our booking holine: +43 (0) 5285 6775-410.