A pitstop for your health with Dr. Michael Spitzbart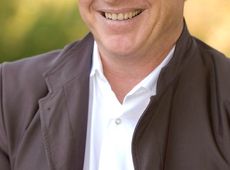 4

nights

from€ 792,-

 price per person
Penken double room
Enyoy a few relaxing days at Stock - Dr. Michael Spitzbart carries on where your GP stops
Including a free microscopic darkfield analysis of your blood

Talks from Dr. Michael Spitzbart
Dr. Spitzbart starts there where your GP stops
. Because it is not only the well-known risk values such as cholesterol, triglycerides and uric acid are important for our health. The power values in your blood are even more important, yet doctors rarely look at them. You will never have seen your blood in this way before. During these three days you will get an insight into how you can optimize your body's production of hormones in a natural way, thereby killing two birds with one stone: on the one hand, burnout and depression remain foreign. Secondly, this increases your vitality, resilience, memory and ability to concentrate.
Programme:
Sun, 6.30 pm: Come-together with Dr. Michael Spitzbart
Mon, 6.30 pm: speech: how your hormones affect your life.Wie Ihre Hormone das Leben beeinflussen. This means that we can promote our mood, inner drive, creativity, muscle gain in a natural way.
Tue, 6.30 pm: speech: what you blood tells us. Learn the key blood values beyond a standard blood panel.
Wed, 6.30 pm: speech: physically and mentally healthy - not only with increasing occupational pressure.
Including a microscopic darkfield analysis of your blood!

Always included: Stock's Wellness comfort board and all services from the STOCK Feeling Worlds
Possible arrival date:
Sunday
More Information:
The services included in the package are not exchangeable and there is no cash alternative!Prices given apply to an optimal occupancy of 2 adults in a double room.Treatments in our beauty department can be booked daily between 8:30 a.m. and 2 p.m.Extension of stay also possible.
Send us an enquiry or call our booking holine: +43 (0) 5285 6775-410.