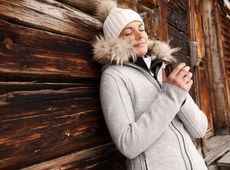 08.12.2019 - 20.12.2019
12.01.2020 - 31.01.2020
15.03.2020 - 03.04.2020

3

nights

from € 780,-

 price per person
Dream a little ... And experience great feelings in an extensive ambience.
When all your wishes come true. When you feel welcomed. When we really pamper you – that is what we call 'dreamy days in the STOCK resort'.
Made unique with the STOCK feeling and celebrated with the family and friends of the resort, these are days of immeasurable joie de vivre.
3, 4 or 5 NIGHTS
Book our Suit category 1 to the price of an comfort double room Kolmspitz!
Always included:
Stock's luxury board
 and all services in the 
STOCK Feeling worlds
The services included in the package are not exchangeable and there is no cash alternative!Prices given apply to an optimal occupancy of 2 adults in a double room.Treatments in our beauty department can be booked daily between 8:30 a.m. and 2 p.m.Extension of stay also possible.
Send us an enquiry or call our booking holine: +43 (0) 5285 6775-410.